The InnerCamp Breathwork Method gives you a professional advantage in assisting your clients to cope with trauma, anxiety and emotional health issues with the help of breath.
The InnerCamp Breathwork Method gives you a professional advantage in assisting your clients to cope with trauma, anxiety and emotional health issues with the help of breath.
Level 1 + 2. Practitioner + Teacher Training
Jan 26, 2022 - Apr 13, 2022
Jan 26, 2022 - Apr 13, 2022
weekly effort (incl. live sessions)
This Method is the only contemporary and science-powered program that provides a multidimensional and holistic approach to the concept of Breathwork.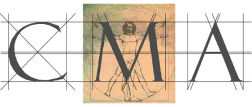 InnerCamp and its Breathwork Method are registered and accredited by
The Complementary Medical Association

InnerCamp is a member school of
The International Breathwork Foundation
Reduce the muscle tension and anxiety present with stress-related symptoms and thoughts
Boost attention span and sharpen focus
Reduce the perception of chronic pain or help cope with physical discomfort
Open you to a rush of creativity while quieting your inner critic
Calm your nervous system, stave off insomnia, and prepare your body for rest
Strengthen the immune system by boosting antibodies and potentially reducing inflammation
Create a safe space to release trauma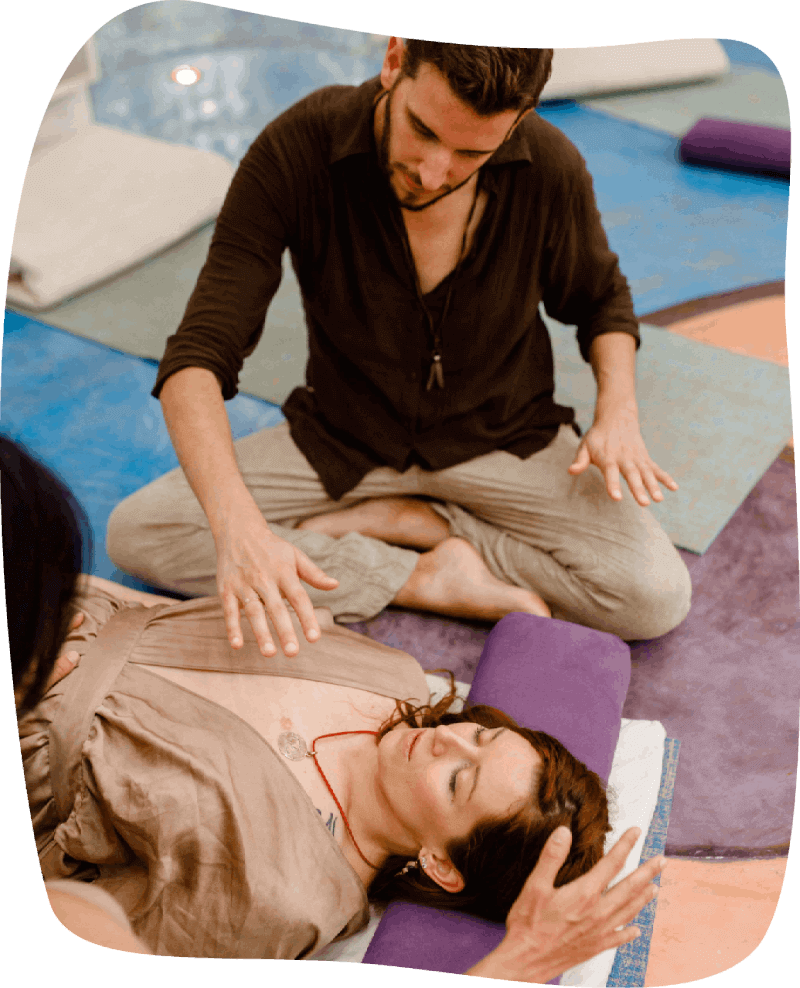 Our course is based on the main Conscious Connected Breathwork techniques and is split in two levels.
Level 1 (Practitioner certificate) is a self-healing journey that focuses on providing a background on breath science, psychology, inner child work, trauma healing, healing your breathing pattern and learning the main breathwork techniques. Upon successful completion of Level 1, students will be presented with the Breathwork Practitioner Certificate proving their active participation in the course. Level 1 is for personal use only.

Level 2 (Teacher certificate) focuses on learning how to guide one-on-one sessions, group sessions and couple sessions, bodywork, holistic coaching, techniques to hold the space, music composition and how to organise breathwork workshops and retreats. In order to receive the Breathwork Teacher Certificate and be able to facilitate your own events and work with clients, you will need to successfully complete both levels. In order to get certified, you will need to demonstrate your facilitating skills during some live sessions. We will encourage you to recruit volunteers to practice newly acquired techniques at home. The final assignment will be to record a video of yourself facilitating an in-person breathwork session with your volunteer.
Level 1: Practitioner certificate
Jan 26, 2022 - Mar 2, 2022
Breathwork through history and today
The science of the breath
Healing symptoms and diseases with breathwork
Breathwork and Alpha, Theta and Delta Waves
The Vagus nerve & breathwork
Breathing exercises to learn how to extend your energy cycle
Breathwork and the nervous system
Respiratory system
Breathwork basics, uses, and types
Nose breathing vs. Mouth breathing
Psychology
Big traumas of human beings
How to discover your breathing pattern
Corrections to your breath
Spiritual purification
Perinatal influences
Energy system
Breathwork to heal birth traumas, the inner child and the inner teenager
Breathwork for Ancestral Healing (shamanic path)
How to rewire your brain with breathwork
Breathwork to heal diseases and release traumas
Level 2: Teacher certificate
Mar 9, 2022 - Apr 13, 2022
How to guide one-on-one sessions
How to not retraumatize your clients
Activities that can be done in one-on-one sessions
Healing birth trauma questionnaire
Inner cchild and breathwork
Recognizing non-ordinary states of consciousness during a session
Connecting with your inner child before breathwork
Techniques to improve your chest and diaphragmatic breathing
How to avoid hyperventilation
Corrections to your breath
Trauma-informed breathwork
How to guide group sessions
How to facilitate couple sessions
How to create playlists to facilitate breathwork
Spiritual breathing
How to hold space in groups
What to before and after your events
Bodywork techniques
Reiki and breathwork
Energy tools for breathwork
Chakras and how they affect mental health
How to hold the space
The power of intention
How to help your client create affirmations
Pre and post session activities
How to customize your own breathwork session
Insurance and liability
Music composition
Breathwork pricing
Spiritual purification
Tools for managing events
How to be a successful professional
Upgrade your InnerCamp Breathwork Method experience and practice your newly acquired skills at an onsite retreat in Málaga, Southern Spain.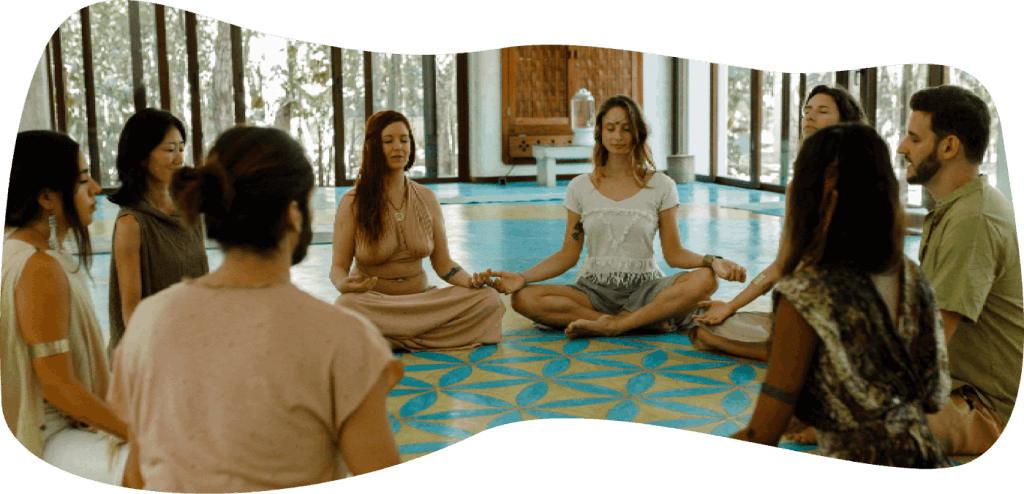 Over the course of four days, InnerCamp will immerse you in the magic of Breathwork through signature techniques and holistic practices.
Truly transformative sessions will take place in a private Mediterranean villa surrounded by luscious green mountains and blue sky.

This unique experience is designed to bring you a feeling of clarity, awareness, and inner knowing.
We will be nourished with delicious plant-based food from Pachamama Organic
Take a moment to pause with YogiTea and enjoy a holistic experience
Sessions are conducted live via Zoom.
The program includes monthly group Q&A calls with trained facilitators.
The rest of the content is available on our educational platform.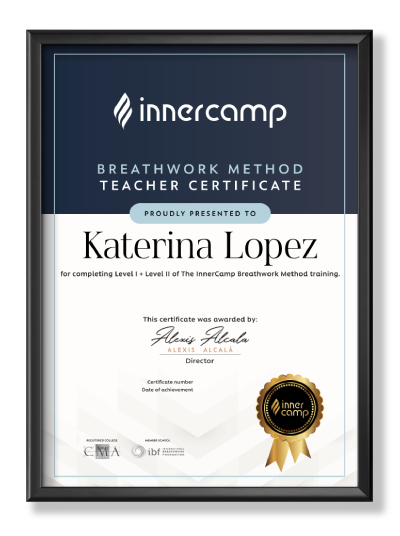 Become a Breathwork Teacher from the comfort of your own home.
Why students like InnerCamp
The moment you enroll, you connect with our fast-growing community of conscious people worldwide.
At InnerCamp, we believe that a single technique cannot fit everyone, and that is why our approach is more holistic offering a wide range of breathwork style to implement in your practice.
We dive deep into the science, spirituality and benefits of each breathwork type to increase the effectiveness of the practice
Our assignments are thoughtfully designed to initiate introspection, transformation and self-growth
We provide a platform for collaboration with InnerCamp and other community members, so you can continuously evolve and improve
We help you find your path, and your true calling
flexibility to complete the course at your own pace
lifelong membership in our global community
unlimited video replays on our eLearning platform
exclusive downloadable materials
discount for your future InnerCamp experiences
"study buddy" during the course
free access to our regular online sessions
individual feedback on assessments
Covid Notice
Upgrade your experience with a retreat?
Breathwork Retreat in Malaga
Optional
Total Cost
Level 1 Practicioner Training
900€