Breathwork to unlock your potential
Get in touch with your unconscious self and face the hidden forces within!
Breathwork to unlock your potential
Get in touch with your unconscious self and face the hidden forces within!
It's not possible to live life fully without facing all your demons and getting to know yourself better than anyone!
Unlock your potential by releasing all patterns and energies bound by repression, connect to your higher self and open your arms to embrace life stronger than ever.

Famous Swiss psychologist and psychiatrist Carl Jung argued that everyone aspires for completeness by achieving harmony between their psyche's conscious and unconscious forces. Through the process of individuation, the person reaches their highest potential integrating all the psychic systems and energies. The person needs to face and conquer all the forces within including their shadow self and their feminine and masculine energies.

Join us in this breathwork workshop to get in touch with your unconscious self and face the hidden forces within. This is a unique opportunity to integrate a part of yourself you have been repressing for a long time.

This workshop is facilitated by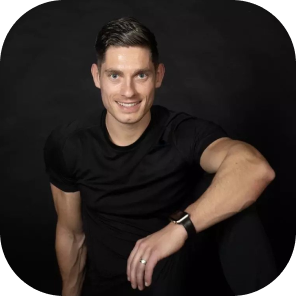 Jordan Head
Jordan has 17 years of experience working within the health & wellness industry as a Personal Trainer, Nutrition Coach, Master Practitioner of Neuro Linguistics Programming and a InnerCamp Breathwork Method teacher. Jordan is passionate about supporting others in removing what holds them back, and directing their energy towards a more fulfilling experience of life through their authentic selves.
Join the workshop for 20€
Great opportunity to try our signature methods before committing to any long-term course.
How to prepare for the session:
It is best not to eat a big meal before the session
Set up a quiet space where you will be undisturbed for the session
Make sure that you have access to a yoga mat, cushions, bolsters, blankets, a blindfold (optional) and tissues
Join the session on time to not miss the instructions of the techniques we will be using
You will need a good internet connection and a good speaker or headphones because we will play music
Bring a notebook / journal and a pen, crayons, markers, etc
You can also bring a drink of cacao, herbal tea or water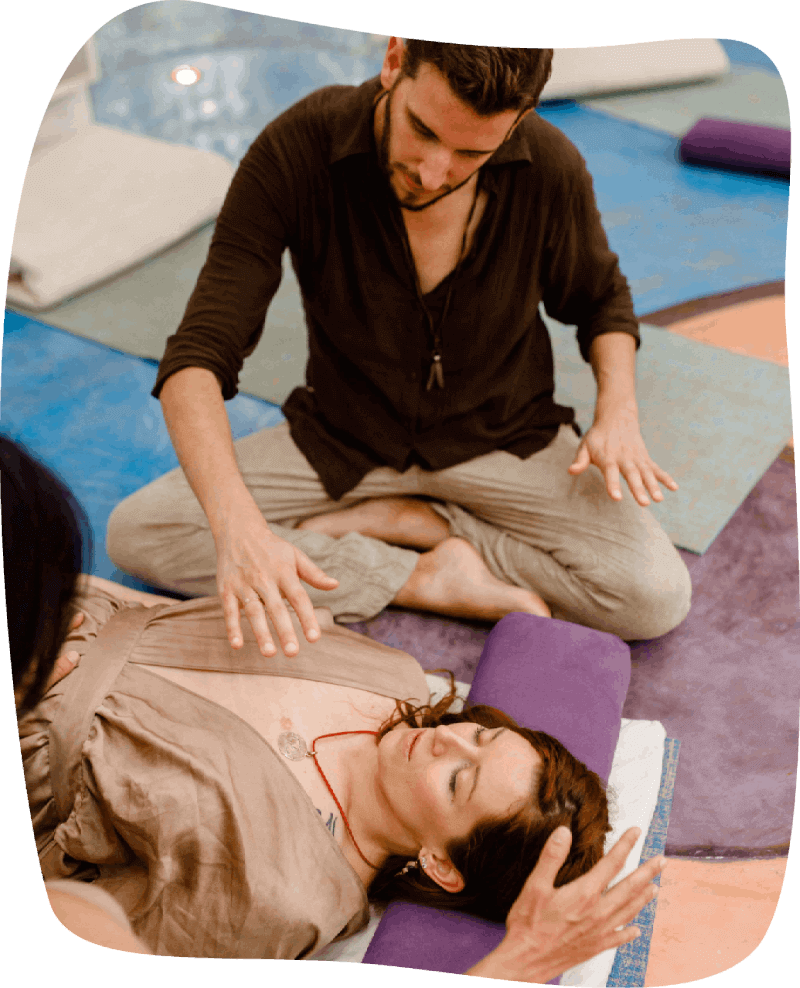 By purchasing this service, I agree with the Terms of this website and the next indications:
Breathwork and other techniques we use can result in intense physical and emotional release. Therefore, it is not advised for persons with epilepsy, detached retina, glaucoma, uncontrolled high blood pressure, cardiovascular diseases (including prior heart attack), mental disorders (manic disorder, bipolar disorder, schizophrenia, obsessive compulsive disorder (OCD), paranoia, psychotic episodes, depersonalization, etc.), strokes, TIA´s, seizures or other brain/neurological conditions, a history of aneurysms in the immediate family, use of prescription blood thinners, hospitalized for any psychiatric condition or emotional crisis within the past 10 years, osteoporosis or physical injuries that are not fully healed, acute somatic and viral diseases, chronic obstructive pulmonary disease (COPD-II and COPD-III), chronic diseases with symptoms of decompensation or terminal illness, individual intolerance of oxygen insufficiency, cancer and Low Impulse Control.

Pregnant women are advised against practicing Breathwork and some of our techniques without first consulting and getting approval from their primary care physician.

Persons with asthma should bring their inhaler and consult with their primary care physician and the facilitator.

This work is deeply experiential. It may involve intense and energetic emotional release. This workshop is not advised for persons who are under the influence of alcohol or drugs.
Frequently asked questions
We encourage you to turn the camera on, so we can track your progress and make sure you're feeling well during the practice. Please mute the sound to eliminate noise and avoid distracting other participants.
We will send you a direct Zoom link upon purchase. You will be able to join the workshop using this link which can be found in a follow-up email.