In today's fast-paced world, have you ever stopped to think what truly matters to you?
Have you heard of the ancient Ikigai teachings? "Ikigai" is a Japanese term, meaning "a reason for being." Ikigai refers to the value in your life, and the things that make living worthwhile for you. The ancient Japanese secret of Ikigai will help you find out – the key to a long, happy, and fulfilling life. Did you know that millions of people in Japan use Ikigai to find a reason to get out of bed in the morning? Ikigai is the middle-ground between what you are good at and what you truly love doing. Our Ikigai consulting experts will help you to discover your life's mission, passion, skills, and needs. The goal is to help you create a life worth living.
Here at InnerCamp, we believe that each and every one of us can reach a heightened level of health and wellness, simply by learning just how to harness the power of peace and serenity. Through our programs, we'll work hand-in-hand with each of our community members until we are sure that they're ready to take what they've learned into the real world. We're prepared to walk with you every step of the way, until you're certain that you've mastered each session. Remember, your goal is not just to complete each session; your goal is to find peace and serenity in your life. Work at your own pace, and our coaches will work to guide you along every step of the way.
TOPICS
The Japanese Secret to Success
Discerning our own Ikigai
Respect your Craft
Roadblocks to Ikigai
Success through Ikigai
Embrace Ikigai in your Life
Finding a Purpose in Life
Life Master Plan
WHAT DO YOU GAIN FROM THIS PROGRAM?
Establish and take action towards achieving goals
Learn self-acceptance and self-compassion
Peace and harmony in your life
Simplify your life and overcome procrastination
Reduce stress and anxiety
Gain more job and life satisfaction
Improve decision-making ability
Improve time management skills
Learn to trust yourself and greater self-reliance
Improve your individual's performance, targets and goals
Increase your ability to identify solutions to specific issues
Development of self-awareness
WHAT'S INCLUDED?
3-week program
1 coaching session
1-hour Ikigai consulting
Unlimited WhatsApp support
Helpful videos
Customized exercises
Our "Expedited Transformation" eBook
€325.00
VAT included
Tutor: Alexis Alcalá
Alexis is the founder and CEO of InnerCamp, life coach and facilitator of Transformation processes.
Also certified as a facilitator of social meditations and Reiki, Alexis has worked in people management and as a trainer in Europe, Asia and Africa.
In his journey, Alexis discovered that the body, mind and spirit are all a beautiful interconnected web, which can self-cure given the right conditions. He works intuitively and uses his experience in transformation processes to create a safe space for healing and transformation.
Practicing a Hygge lifestyle, finding his Ikigai and adopting a Tantric lifestyle has been key to his own transformation process and to creating InnerCamp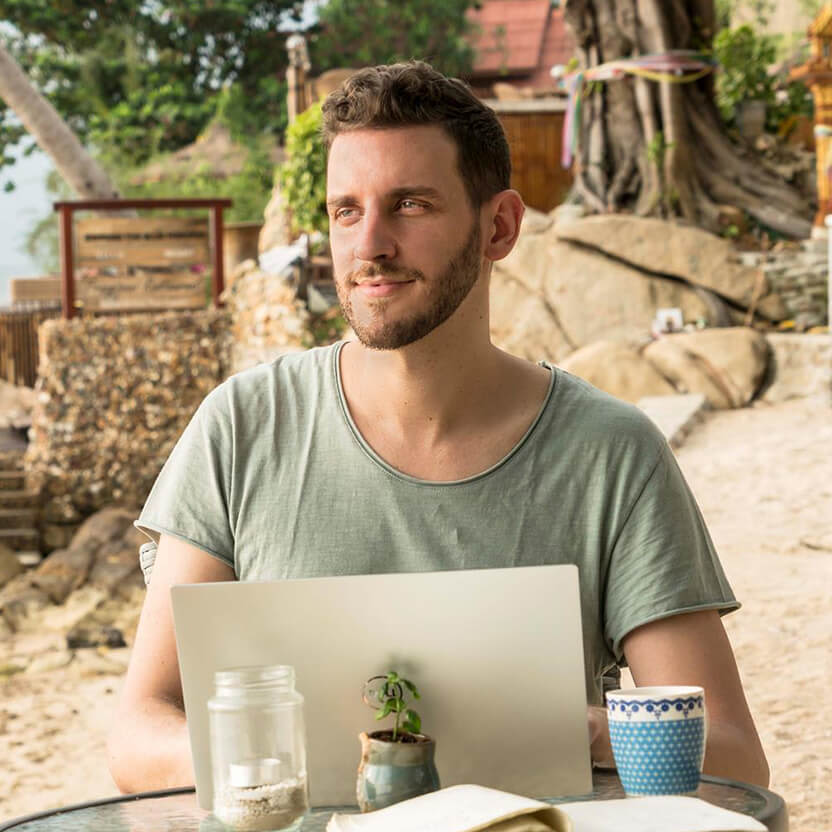 Do you like all programs and you would like to access all of them?
Become an InnerCamp member now!