Enrich your Tantra experience with the Womb/Hara Healing deepening training
Enrich your Tantra experience with the Womb/Hara Healing deepening training
Nov 17, 2022 - Dec 22, 2022
After completing this module, you will be able to:
Help clients to awaken their three feminine centers and listen to the womb
Open a circle with guided grounding exercises to help women connect to their womb
Hold and clear space, open a sacred space, prepare yourself before and after ceremonies
Hold space when trauma comes up
Know when to not work with clients and when to accept them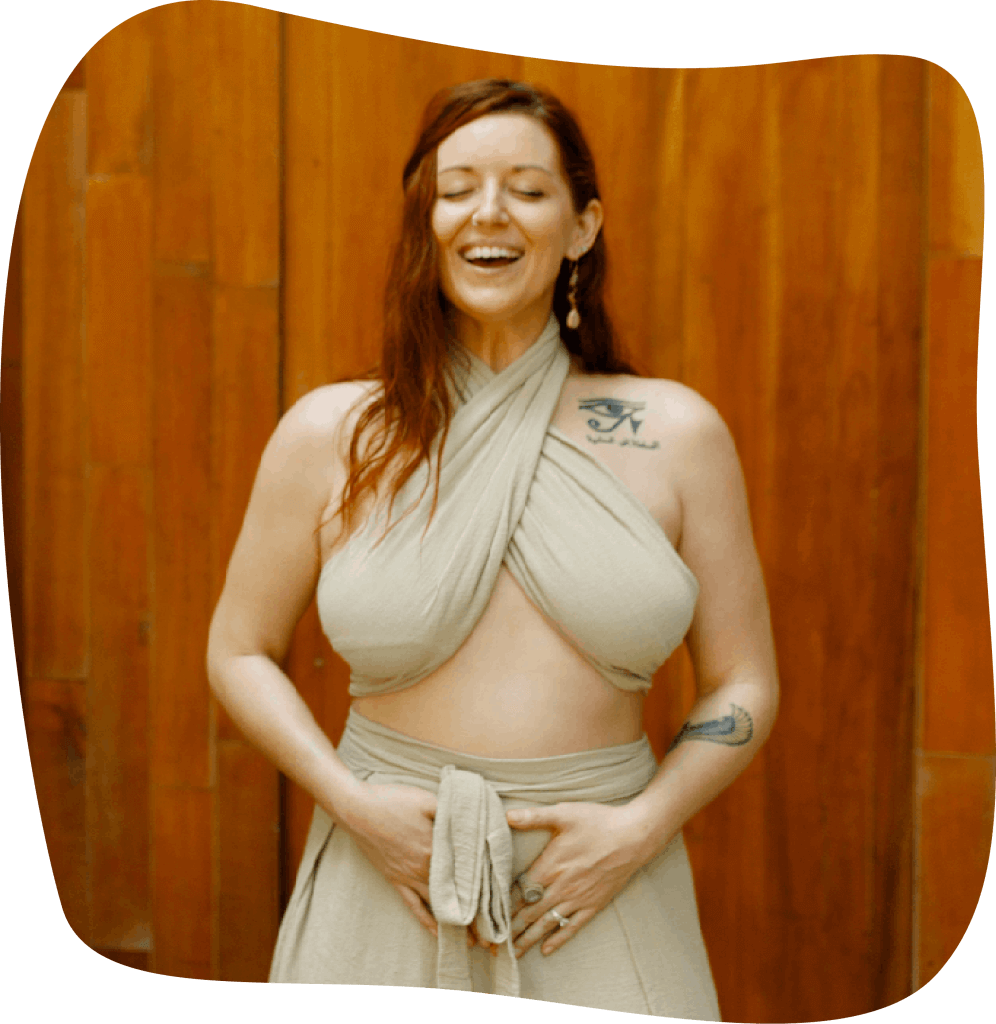 Our course is based on a scientific and spiritual approach to Tantra.
This teacher training is for those who have already enrolled for the Tantra Practitioner or Tantra Teacher programs and who wish to discover and master specific techniques such as awakening the three feminine centers and connecting to the power of the womb.
Session 1: Healing
One-to-one support on your Womb Journey
Ancestral Healing: Healing the maternal and paternal lineage
Session 2: Information
Anatomy of the body & Reproductive system and psychosomatic aspects to symptoms
Menstrual cycle and sacred rituals
Trauma release
Session 3: Healing
One-to-one support on your Womb Journey
Healing the distorted feminine on a collective level
Session 4: Information
How to show up as a practitioner
How to prepare for holding space
Rituals to clear your space
How to restore yourself after a ceremony
Grounding practices
Session 5: Practicing
Awaken the 3 feminine centers
Background theory and practice in groups
How to deal with trauma or difficult emotions
Listening to the womb
Session 6: Healing
One-to-one support on your Womb Journey
Black Light & the womb initiation
Rite of the Womb
Sessions are conducted live via Zoom.
Replays will be available.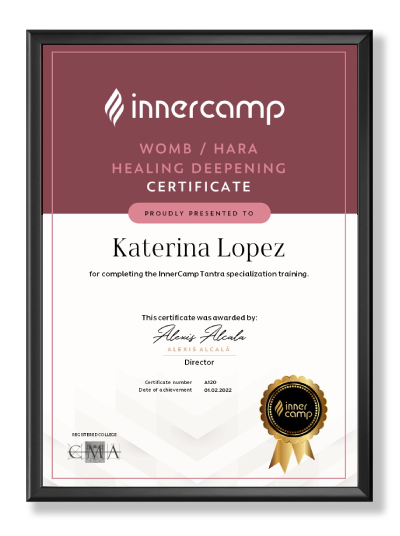 Become a certified Womb/Hara Healing Teacher from the comfort of your home!

The training is facilitated by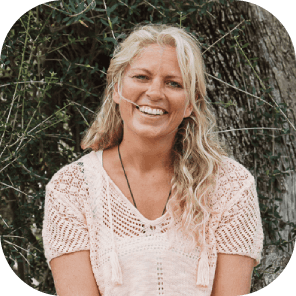 Marjolein Van Ommeren
Marjolein is an InnerCamp Tantra teacher and a Sacred Womb Awakening and Shamanic Healing Practitioner. She strongly believes that we are all healers. Her mission is to help people restore balance in their lives by reconnecting them to their inner light and to help people raise their vibration. Womb/Hara Awakening are ancient, self-empowering practices which are returning into the awareness of the Western world, helping people to reconnect to their true purpose and aligning their lives.
The InnerCamp Tantra Method • Practitioner + Teacher Training
Take our core course first!
Our InnerCamp Tantra Method gives you the foundations of Tantra.
If you are not yet enrolled in the InnerCamp Tantra Method Teacher training, we invite you to learn more about heart-based Tantra and how it can transform your life.
Total Cost
Level 1 Practicioner Training
900€
Frequently asked questions
We offer two payment plans. Upfront payment requires a full payment right away.
The most flexible plan is our monthly payment split in four equal instalments to be paid by credit card or PayPal.
If you prefer, we can send you our bank account details for a transfer. Please contact us at [email protected] for more information.
You can retake the assignment as many times as you need at no additional cost. Please handle each assignment seriously, revise your notes, and study all materials on our e-learning platform.
We recommend you to attend at least 80% of the sessions. In order to be qualified for certification, you need to attend 50% of live sessions.
Yes, you will have a lifetime access to the course. So, if you wish to review a specific topic from the course after you finish it, or take it all over again, you can.
Yes! You will receive a diploma that certifies your participation in the course.