Transform Mind, Body & Spirit with
Proven Holistic Trainings
Scroll down to learn more
Teacher trainings
&
holistic experiences to reveal your best self
Expert-led solutions to cultivate consciousness, heal traumas, release anger, and rewire your brain. Our intention is to help you rediscover your inner force and stand strong in your foundation on both personal and professional levels.
We were awarded the Holistic Health Specialists of the 2022/2023 Award by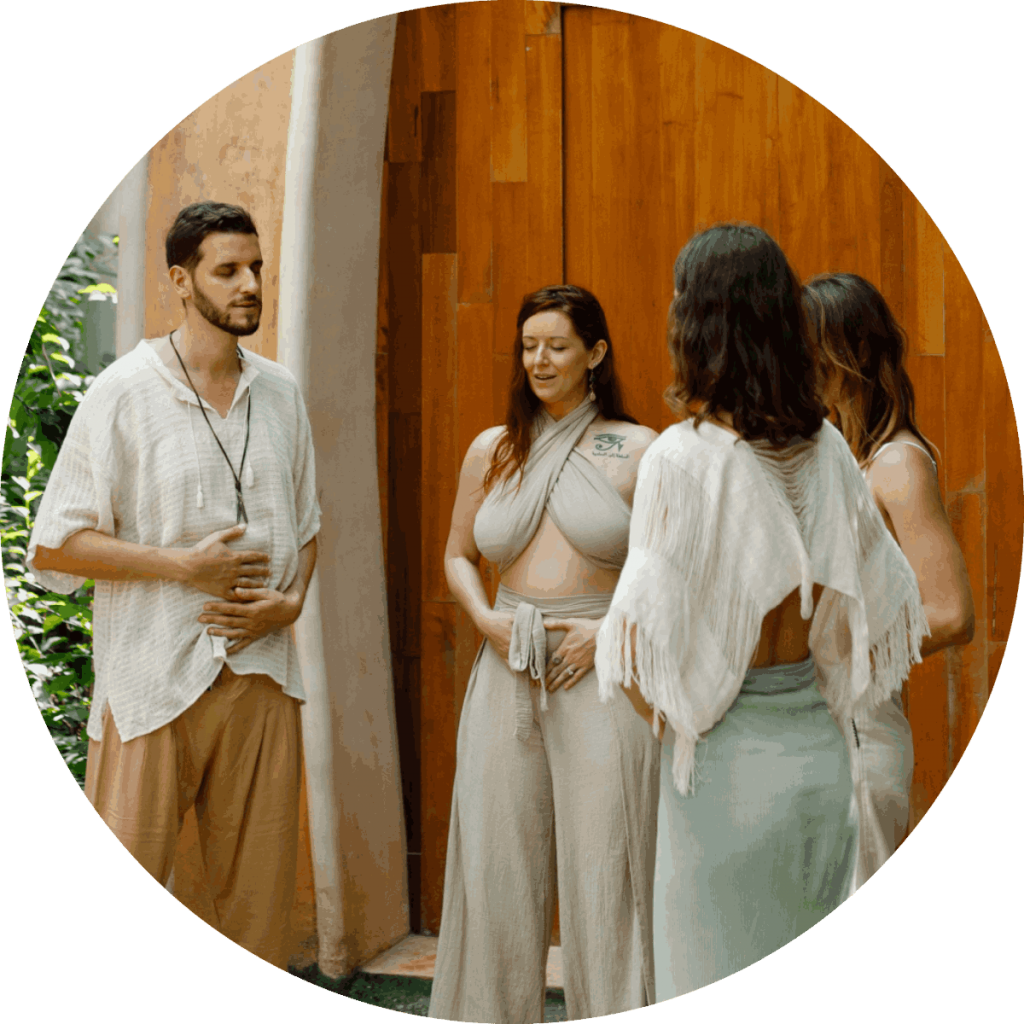 Want to try the InnerCamp Method?
Experience the benefits of our online and in-person workshops.

When you join InnerCamp, you become part of something bigger!
Our expert-led experiences are powered by science and extensive spiritual research. We have put a lot of thought, time and love behind each course to help you progress and lead others through times of change.
We are a global community that has established a new approach to the world of holistic health and creates a safe environment for learning and growth. Through the contemporary teachings of Breathwork, Tantra and Energy Work we create a vision for the life you want while increasing knowledge and providing tools to fulfil your dreams.
Have a look at what our students have to say about InnerCamp
Tantra Practitioner Training
A perfect balance of theory and practice in every class. All facilitators teach from the heart and radiate positive energy. Highly recommend this training to everyone either for self-growth or career growth.
Tantra Teacher Training
I was blown away by the high value of the course. Alexis is a great teacher with a lot of knowledge and wisdom. InnerCamp has shown me a new way of life, and a new and deeper level of working with my clients.
Breathwork Teacher Training
The structure of the course and schedule made it completely doable while working. It gave me all of the tools that I need to confidently use breathwork with my clients. As well as teaching me to find my unique voice as a breathwork facilitator.
Breathwork Practitioner Training
The program delivered value on many levels. I am leaving confident, empowered, skilled and with relevant information to back up my practice. Alexis and his team are generous with their time, care and knowledge.
Womb Awakening
It gave me deeper insights in this aspect of my work as a tantra coach and I attracted more clients specifically asking for this. Marjolein is an amazing and warm-hearted teacher.