Welcome to InnerCamp
Your wellness gateway into a world of empowerment training.
We offer personalized wellness programs for people looking to become more in tune with their own abilities and personal capacities.
We have the ability to control how we feel; we can find peace and we can harness it in a way that allows us to reap all of its magical benefits. The power of peacefulness lies in our ability to empower ourselves to reach our highest potential.
Here at InnerCamp, you'll learn how to do just that – right from the comforts of your own home.
About InnerCamp
Intensive and interactive online training sessions to bring wellness and happiness into the lives of our users, ultimately empowering them to make their wildest dreams come true.

Community
We are a community of individuals looking to grow, reach our targeted goals and dreams, and learn all about a positive, wellness-inducing lifestyle, like Hygge, Ikigai, Tantra, etc.

Progress
We always follow up with the progress of our users. We can provide video calls from professional coaches and provide an app where clients can chat with their coaches on a daily basis.

Virtual Retreats
We're the first platform to offer virtual health and wellness retreats where you learn in an interactive virtual environment with other people looking to achieve a common goal.
InnerCamp Mobile App
InnerCamp is revolutionizing the fields of coaching and self-development, by combining BOTH into ONE intuitive app.
All you need to do is start a program or join a membership and download the app.
This is just the beginning, and the only way to experience the InnerCamp difference is to try it out for yourself today.
See you on the app!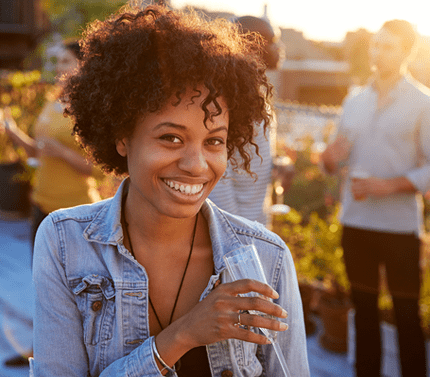 What Makes InnerCamp Different?
Many of our users ask us why InnerCamp is different. The answer is simple. While there are hundreds (if not thousands) of coaching programs and self-development training programs out there, none offer a combination of coaching and self-development. This alone sets InnerCamp apart, giving you the best of both worlds for holistic life transformation.
We focus on helping our users change their lives from the inside out, embracing trendy new lifestyles using ancient teachings like Hygge and Ikigai. Our fresh new coaching format creates lasting change in our users' lives.
Our values are rooted in honesty, integrity, and an environmentally-friendly approach to transformation – personally and professionally.
Do you want to share wellness and happiness?
Buy a Gift Card!
Searching for the perfect Christmas gift? Birthday? Hanukkah? A "just because" present? Store-bought gifts are impersonal, predictable, and cliched. If you truly want to make a difference in a friend or family member's life, give them LOVE and HAPPINESS – the gift that keeps on giving.
Unlike once-off physical gifts that get lost in the garage and collect dust, an InnerCamp gift card is something that CAN and WILL transform your loved one's entire life – for the better – forever. All you need to do is purchase the gift card from our website.