Bodywork workshop: Emotional Release
Learn how to use breath, movement, touch and sound for emotional release.
Bodywork workshop: Emotional Release
Learn how to use breath, movement, touch and sound for emotional release.
A neural system that is resilient can alternate between alertness and rest without becoming stuck at either extreme. We may gently rock back and forth between constriction and expansion, fear and safety, rage and composure, sadness and acceptance, and inaction and action.
Trauma limits our capacity to move between these states. With the aid of bodywork, you can rebuild this skill. Bodywork provides a safe space to let go where we can connect with the deeper self.
Trauma and stress inhibit a person from expressing themselves. Learning to express anger, pain, sadness, and fear in healthy ways is a part of healing. In bodywork, clients are allowed to express their feelings through their bodies. They can shake, scream, laugh, grunt, sigh or express themselves through other bodily reactions that feel right.
Join Sara to learn how to use breath, movement, touch and sound for emotional release.
See below for items needed/optional:
a pillow
your heart and inner wisdom
pen and journal
comfortable clothing
eye pillow and blanket
open and quiet space
This workshop is facilitated by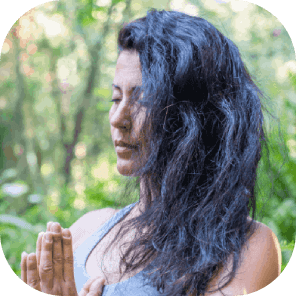 Sara Tonini
InnerCamp Breathwork Method teacher, soul alchemist, an Earth steward, and a womb-wisdom keeper. She is the scientist and the shaman, the academic and the witch. The bridge between the structured logic and the fiery creativity. As her career as a scientist and researcher was booming, Sara recognised the need to balance her life and started to embark on a journey of radical self-love through embodiment practices. She now shares her medicine through yoga, meditation and pranayama, conscious dance, cyclical living awareness, sex and intimacy coaching based on Tantra teachings and conscious breathwork.
Join the workshop for 20€
Great opportunity to try our signature methods before committing to any long-term course.
How to prepare for the session:
It is best not to eat a big meal before the session
Set up a quiet space where you will be undisturbed for the session
Make sure that you have access to a yoga mat, cushions, bolsters, blankets, a blindfold (optional) and tissues
Join the session on time to not miss the instructions of the techniques we will be using
You will need a good internet connection and a good speaker or headphones because we will play music
Bring a notebook / journal and a pen, crayons, markers, etc
You can also bring a drink of cacao, herbal tea or water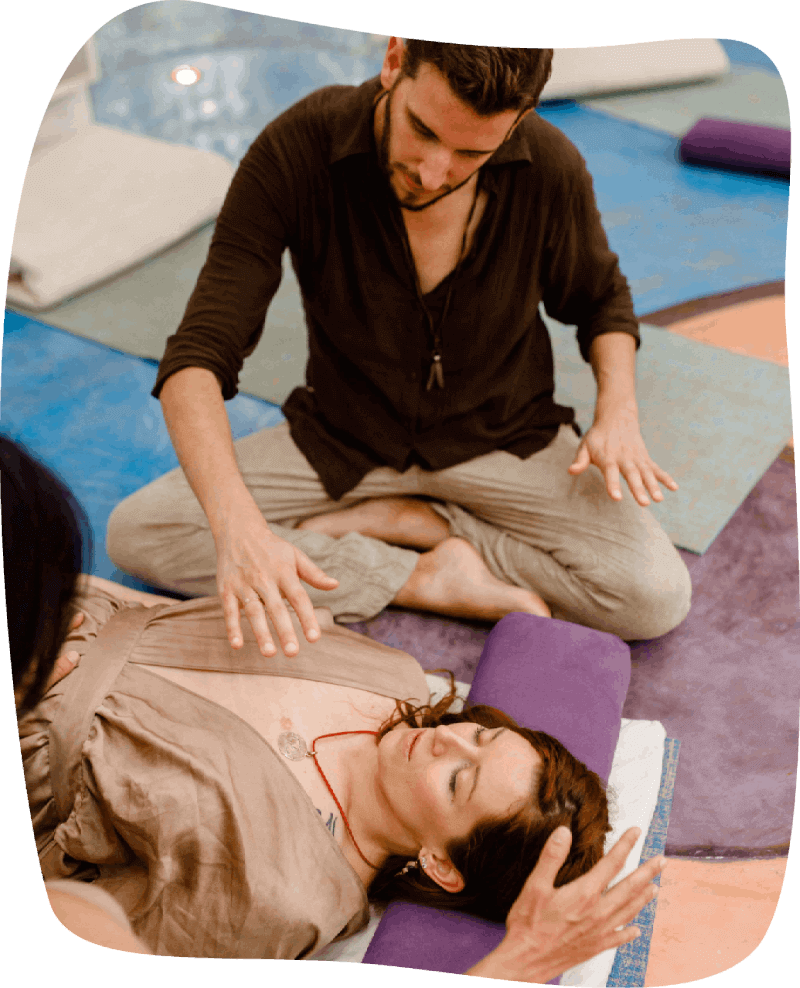 By purchasing this service, I agree with the Terms of this website and the next indications:
Breathwork and other techniques we use can result in intense physical and emotional release. Therefore, it is not advised for persons with epilepsy, detached retina, glaucoma, uncontrolled high blood pressure, cardiovascular diseases (including prior heart attack), mental disorders (manic disorder, bipolar disorder, schizophrenia, obsessive compulsive disorder (OCD), paranoia, psychotic episodes, depersonalization, etc.), strokes, TIA´s, seizures or other brain/neurological conditions, a history of aneurysms in the immediate family, use of prescription blood thinners, hospitalized for any psychiatric condition or emotional crisis within the past 10 years, osteoporosis or physical injuries that are not fully healed, acute somatic and viral diseases, chronic obstructive pulmonary disease (COPD-II and COPD-III), chronic diseases with symptoms of decompensation or terminal illness, individual intolerance of oxygen insufficiency, cancer and Low Impulse Control.

Pregnant women are advised against practicing Breathwork and some of our techniques without first consulting and getting approval from their primary care physician.

Persons with asthma should bring their inhaler and consult with their primary care physician and the facilitator.

This work is deeply experiential. It may involve intense and energetic emotional release. This workshop is not advised for persons who are under the influence of alcohol or drugs.
Frequently asked questions
We encourage you to turn the camera on, so we can track your progress and make sure you're feeling well during the practice. Please mute the sound to eliminate noise and avoid distracting other participants.
We will send you a direct Zoom link upon purchase. You will be able to join the workshop using this link which can be found in a follow-up email.