Empower your Love Life and Build the Relationship of your Dreams
Do you want to transform your love life?
Are you interested in the ancient Hindu and Buddhist art of Tantra? You're on the right page. InnerCamp will teach you everything you need to know about love and Tantra, online, from the comfort of your own home. In just 3 weeks, you'll be equipped with all the tools and knowledge you need to live a better, more fulfilling life – bursting with love, light, and eternal happiness.
If you want to make a lasting change in your life and relationships, this program is the perfect choice for you. We believe that everyone desires (and deserves) lasting love and positive relationships based on intimacy, trust, and passion. We'll give you the practical tools you need to achieve your goals, creating the path to a new way of loving and living.
TOPICS
The energy structure of the body and the chakras
Tantra exercises
How to feel the energy?
The power of self-love, self-love exercises
How to prepare for the practice of Tantra for 2 weeks?
Preparing feelings
Meditate "Radiate Love"
Preparing for tantric love
Sex in Tantra (techniques)
Dining in Tantra
Love exercises to strengthen your relationship with your partner
WHAT DO YOU GAIN FROM THIS PROGRAM?
Learn how to embrace tantra in your life
Improve your relationship with yourself and with others
Feel your energy and others´energy
Improve your sexual relations
Become much happier and influence others positively
Learn self-acceptance and self-compassion
Peace and harmony in your life
Reduce stress and anxiety
Learn to trust yourself
Development of self-awareness
WHAT'S INCLUDED?
3-week program
2 coaching sessions
1-hour Tantra consulting session
Unlimited Whatsapp support
Helpful videos
Customized exercises for you
Our "Love and Tantra" eBook
€425.00
VAT included
Tutor: Alexis Alcalá
Alexis is the founder and CEO of InnerCamp, life coach and facilitator of Transformation processes.
Also certified as a facilitator of social meditations and Reiki, Alexis has worked in people management and as a trainer in Europe, Asia and Africa.
In his journey, Alexis discovered that the body, mind and spirit are all a beautiful interconnected web, which can self-cure given the right conditions. He works intuitively and uses his experience in transformation processes to create a safe space for healing and transformation.
Practicing a Hygge lifestyle, finding his Ikigai and adopting a Tantric lifestyle has been key to his own transformation process and to creating InnerCamp.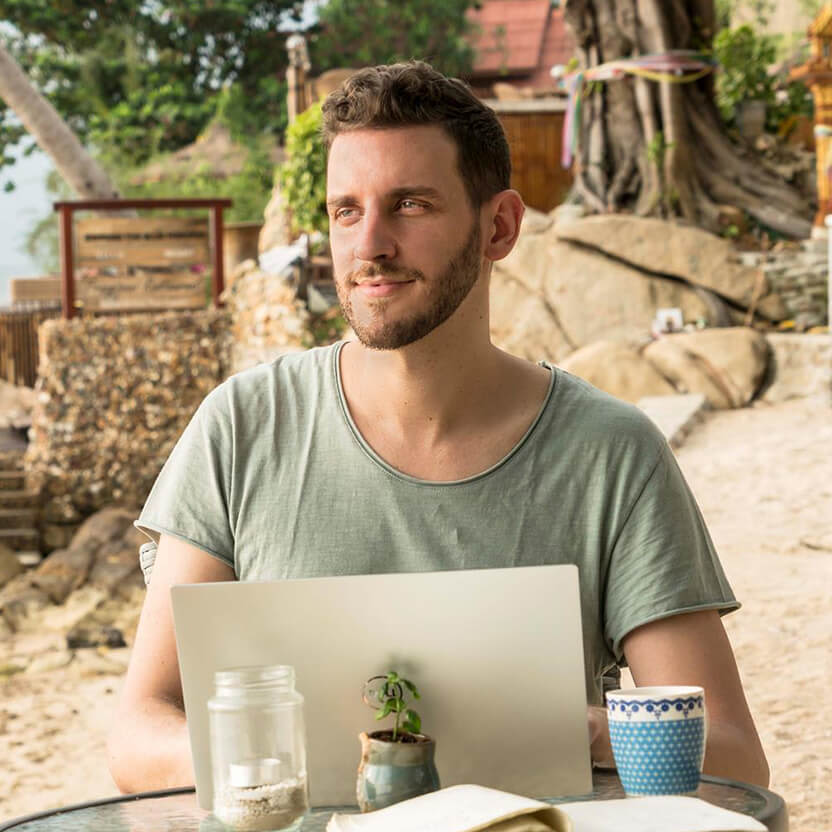 Do you like all programs and you would like to access all of them?
Become an InnerCamp member now!